Renters Insurance
Peace-of-mind. No cost, no hassle, no service required.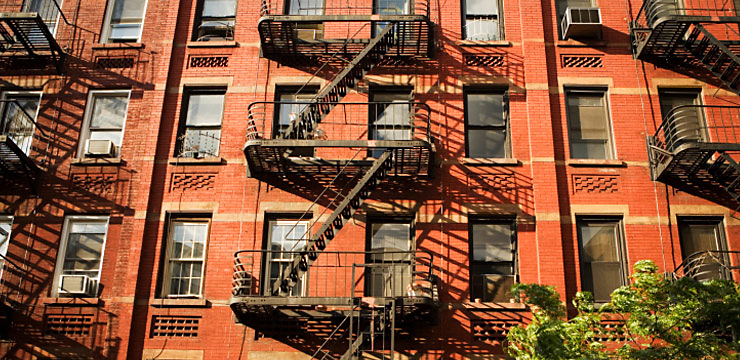 Talk to a Parr Expert
When your residents purchase renters insurance, you are far less likely to be dragged into in
burdensome lawsuits that can impact your bottom line. Today, more and more landlords are requiring their tenants to purchase insurance, but tracking coverage can be a challenging feat. Rather than chasing down resident's policies, add the benefit of easy-to-track, easy-to-enroll insurance coverage through Suite Protector's simple web-based platform. All at no additional cost to you!
Available nationwide, Suite Protector's custom policies extend beyond the basics with:
Low minimum on the number of units- six or more units qualify
Comprehensive personal liability up to $500,000
Contents protection from $15,000 to $100,000
Broad coverage including water backup coverage, medical reimbursement and emergency living expense reimbursement
Advantages for you and your tenants
Suite Protector's automated services streamline the insurance tracking process by offering:
Real-time access to tenant policy status
Instant online notification when tenant's coverage goes into effect and when it's cancelled
Tenants report claims directly to insurance company
Complementary rent collecting service through WilliamPaid
The less hassle tenants have to go through to purchase insurance, the more likely they are to maintaincoverage. With Suite Protector, tenants have access to benefits such as:
User friendly, web based platform that allows tenants to purchase insurance in two minutes
Pre-approved enrollment without credit checks or underwriting questions
On-line credit card payments
Customer service center for tenant questions
Case In Point:
A renter asks her neighbor to help move some furniture in her apartment. While lifting a heavy mattress, the neighbor slips and breaks his shoulder. Unfortunately, the neighbor does not have health insurance. A lawsuit is filed against the tenant, causing a claim against her renters insurance to pay the medical bills. If she didn't have renters insurance, the accident could have bankrupted the tenant and caused a claim for the landlord, thus increasing the landlord's insurance rates.
Our Partners