Collect & Protect
Our passion is to protect yours.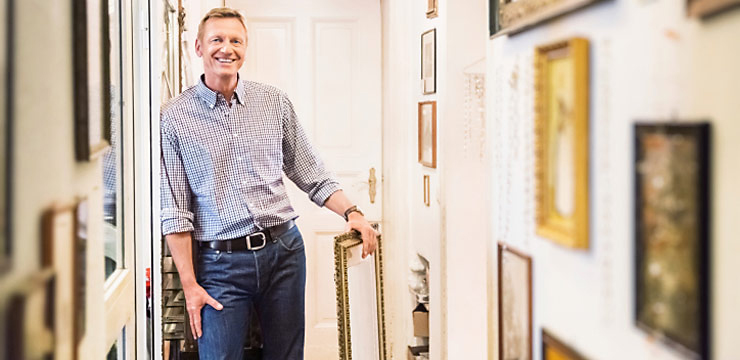 Talk to a Parr Expert
Commercial clients—museums and more
With programs specifically designed to fit the unique needs of museums, galleries and institutional or commercial fine arts collections, our carriers provide specialized coverage, financial capacity and underwriting flexibility.
Benefits:
Our carriers include some of the world's leading underwriters of fine arts
Customized valuation and coverage for unique collections
Sophisticated loss prevention services
Specialized claim, recovery and conservation services
Claims and Special Investigative Units for assistance in recovery of stolen objects
Indigenous expertise and world-class service in all major markets
Coverage:
Broad form wall-to-wall fine arts coverage designed to provide superior flexibility to the client
Fine arts coverage for loss or damage to fine art/objects that are owned or for which the insured is legally liable
◦In your permanent collection
◦On loan to others
◦In storage
◦On loan to you
Comprehensive coverage, including:
◦Unnamed location coverage
◦Loss buy-back provision
◦Reward for stolen object recovery.
Protect your business with a customizable policy from Parr Insurance and discover the item you've been missing—complete protection. Call 773.489.3001 to discuss the features and benefits of our specialist insurance.
A custom collection
Whether the collection you have created is worth $500 or $5 million, Parr can customize an insurance policy to fit your needs and the specifics of your items. With worldwide coverage and customizable polices, you are certain to find the right insurance protection for your collection through Parr Insurance Brokerage.
Through our partnership with Collect & Protect USA, www.collectandprotect.com, Parr Insurance is able to insure just about anything precious that you can collect, such as:
Advertising Memorabilia
Antiques
Books and Comics
Ceramics
Coins
Dolls and Teddy Bears
Film and TV Memorabilia
Fine Art
Furniture
Glass and Pottery
Jewelry
Music Memorabilia & Vinyl
Musical Instruments
Outdoor Collectibles
Political Memorabilia
Sports Memorabilia
Stamps
Toys and Games
Vintage Clothing
Watches and Clocks
Wine
Writing Instruments
 

Case In Point:
At a dinner party, a candle tipped over and ignited curtains on the wall of a room displaying a collection of Picasso prints. The fire was quickly extinguished, but some prints were destroyed. The collector was compensated for his loss and was able to retain the salvage after the fire.